We care about you.
People helping people starts with supporting our community.
RGCU is committed to serving our community members through monetary donations, supply drives, financial education and volunteering. When you are a member of RGCU you are part of our family. See what we've done this year to support our community, or even recommend a local cause that would benefit from our help.
Educational Outreach
RGCU certified financial education advisors present financial education presentations to local schools and community organizations. Money management skills and accurate information are key when making wise financial decisions. We would love to help you to learn more how to build credit, first time home buying, or how our products and services can benefit you and your family. Just click on the image below to request a presentation.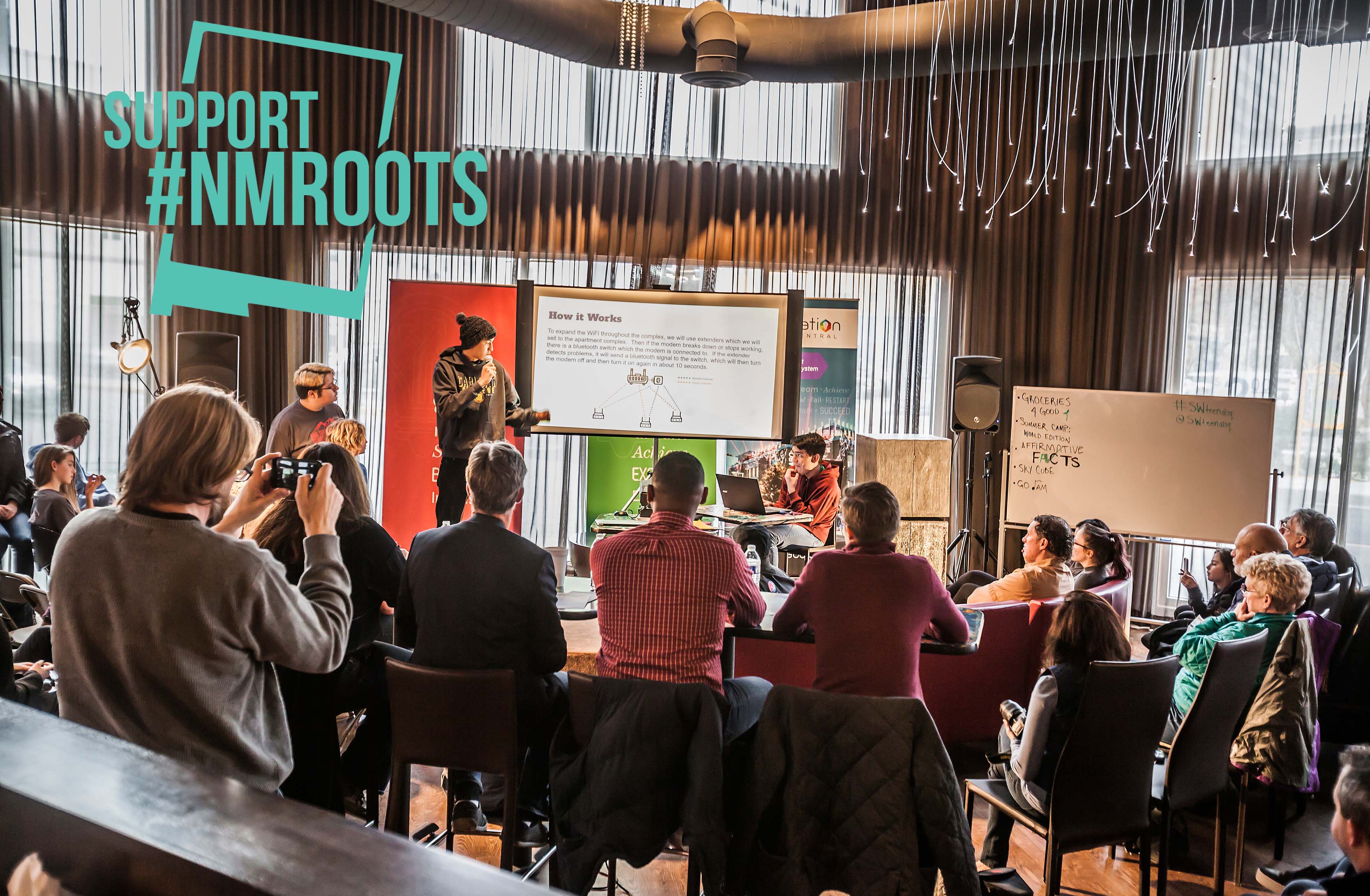 Community Involvement
By the end of 2017 for our community, we:
Rio Grande Credit Union branches sold tickets for Albuquerque's Duke City Gladiators Indoor Football First Responders game on February 25, 2017. Portion of the ticket sales went to a charity of our choice. Chris Fitzgerald presented a check for $1,000 to The South Valley Economic Development Center (SVEDC) at the game.

RGCU sponsored three "Power Hours" for the UNM Children's Hospital Radiothon. RGCU raised over $20,000.

Raised over $2, 500 for Children's Miracle Network from our raffle at the 2017 Annual Meeting.

Rio Grande Credit Union presented a check to Alta Mira Specialized Family Service's for $350 as a sponsor of the Kite Fest Event.

RGCU presented a $5700 check to Albuquerque Police Department's Torch Run NM and Special Olympics NM with funds raised in the branches from our members.
From May 27 – July 6, Rio Grande Credit Union started selling icons for the Disabled American Veterans Charity in the branches. When a member buys an icon for a $1 or donates a pair of socks got a ticket into a raffle to win a quilt made by RGCU employee, Jan Gassiot.

The credit union raised $2,300 for socks to be donated the DAV.

Rio Grande Credit Union was honored to present $2,500 to UNM Children's Hospital raised during our 2017 Annual Meeting.

Successfully scheduled monthly financial education classes at the South Valley Economic Development Center.

Rio Grande Credit Union was proud to confirm partnership with Rio Grande High School for their

2017 Football Season. Our partnership will include providing financial education seminars to parents, faculty, and students. The credit union will also present the "Rio Grande Credit Union football athlete of the game" after each competition. RGCU and RGHS signed a memo of understanding in December 2017.

RGCU collected school supplies for Albuquerque Public Schools. The campaign concluded on September 1, our branches procured $2,234.00 for school supplies and amassed 934 school supplies.

Rio Grande Credit Union hosted 25 small business owners at our Rio Bravo branch for Hispano Chamber of Commerce's Small Business Networking Event "Biz On The Move". RGCU shared its credit union story with guests and received an honorary plaque from Hispano Chamber of Commerce.

Rio Grande Credit Union hosted its 5th Annual Golf Classic on Thursday, September 21 at Paa-ko Ridge Golf Club to benefit Prosperity Works. The golf classic raised over $17,200. All proceeds will be invested in Individual Development Accounts (IDA) that will help move 8 families out of poverty in eighteen months.

Rio Grande Credit Union employees volunteered at the Road Runner Food Bank of New Mexico and helped feed 690 families.

RGCU supported the Breast Cancer Walk by walking the charity event and contributing $500 to cancer research.

Rio Grande Credit Union began a 10-week financial education program at St. Timothy's Lutheran Church. Each class has seven participants. In the conclusion of the program participates will receive a certificate.

RGCU food drive collected 307 pounds for the Roadrunner Food Bank.

Rio Grande Credit Union presented the American Lung Association of New Mexico with $2, 541 on December 6. All proceeds go to research to find a cure for lung cancer.

Elizabeth Newsome and Rebecca Pierre deliver a check to CLN Kids for $2,500. RGCU employees have the option to donate a $1 or more from each pay check. At the end of the year we donate those funds to a local nonprofit.

Rio Grande Credit Union hosted a student art show for Rio Grande High School fine arts students on December 13, 2017. RGCU partnered with the Rio Grande High School Fine Arts department to curate a gallery for the RGCU's Rio Bravo Branch. RGCU invited students, parents, teachers and local businesses to view the art. Four students received recognition for their art work.

$2,000, Donated worth of toys from the Giving Tree Promotion.
Community Donations
Rio Grande Credit Union is dedicated to supporting the communities it serves as well as the credit union philosophy of "People Helping People." RGCU's contributions to the community include monetary donations, donated items, and sponsorships. Since RGCU is a member-owned financial institution, RGCU's donation and sponsorship focus is on groups that comprise its membership and advance its mission. If you are interested in applying for a donation or sponsorship please complete this application.
Requests That Will Not Be Considered
Donations or sponsorships of individuals, except in rare instances such as personal or family disaster.

Specific political candidates or organizations tied directly to a political affiliation unless the organization is a member of the Credit Union as a Select Employee Group.

Individual teams or organizations that do not benefit a large segment of the community or membership.

Organizations, events, or projects outside of Bernalillo County and Sandoval County.

Travel related requests.

Adult sports teams or leagues (unless employee related).
Go to main navigation